At the end of the 1990s, I spent three years as the senior music editor at Virgin Publishing. I commissioned and edited, or bought in, autobiographies by Eddie Izzard, Aerosmith, Meat Loaf and Ike Turner as well as the official biographies of Blur, Billy Bragg, James, the Charlatans, Bush, the Levellers and Stereophonics. I also published such definitive texts as David Cavanagh's history of Creation Records, My Magpie Eyes are Hungry for the Prize; Simon Price's Manic Street Preachers magnum opus, Everything; David Buckley's weighty David Bowie study, Strange Fascination; two cracking acid house books in Jane Bussmann's Once in a Lifetime and Wayne Anthony's Class of 88; and Shaun Ryder's roistering account of reforming Happy Mondays, Hallelujah!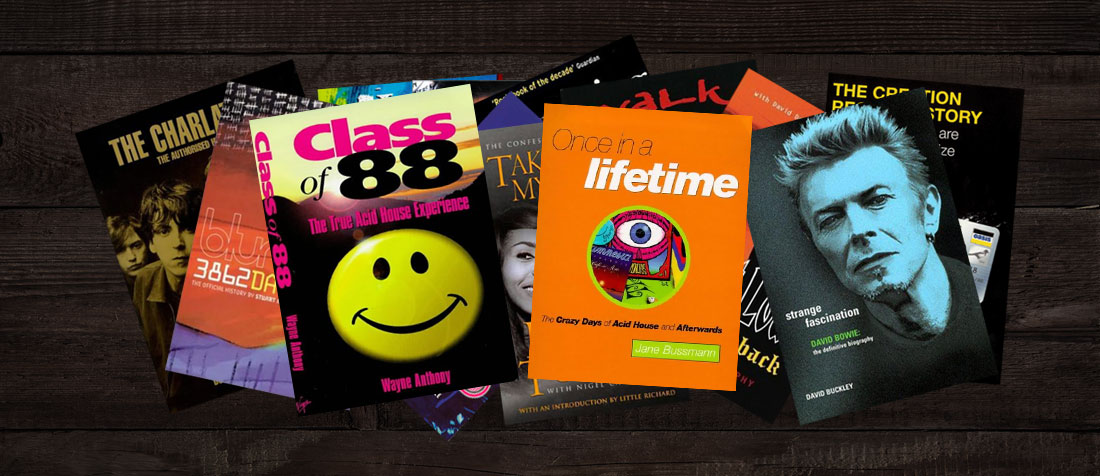 In the early 2000s, I worked as a freelance consultant editor for Carlton Books. As well as writing books aimed at younger fans of Eminem and Destiny's Child myself, I commissioned and edited the well-received official biographies of both Kirsty McCall and Suede, an exhaustive study of the career of Bryan Ferry and Roxy Music, and three excellent books by Colin Irwin. I also liaised with U2 and their management to compile The Best of Propaganda, an illustrated history of the fan-club magazine that the band ran for nearly 20 years, in which time it developed from a punky official fanzine to a far glossier publication.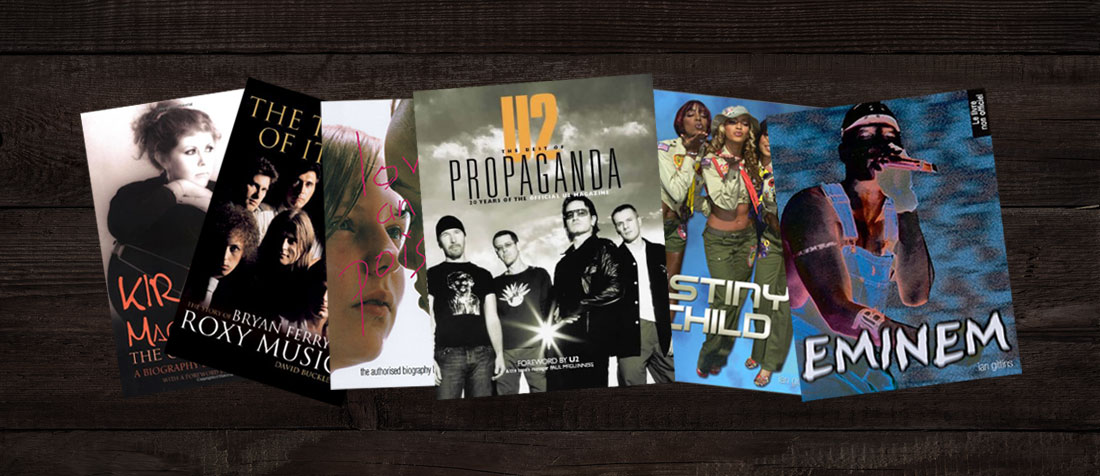 I work as a writing coach, consultant or project manager on books for a range of publishers, helping authors to plan, structure and write their titles. Writing books can be a psychologically all-consuming process, and many authors can benefit from external assistance or just some help to see the wood for the trees. Books that I have helped to guide to completion have included:
One Way or Another (Omnibus, 2014), the life story of Chrysalis Records founder and chairman Chris Wright, the trailblazer who signed Blondie, Spandau Ballet, Sinead O'Connor and the Waterboys
Outlaw: How I Became Britain's Most Wanted Man (Virgin, 2014), the autobiography of a reformed armed robber/serial resident of maximum-security prisons, Ray Bishop, who once escaped from a courtroom dock armed only with a plastic biro, a paper clip and a blackcurrant jam sandwich (any idea how he did it?)*
Let's Make Lots Of Money: Secrets of a Rich, Fat, Gay, Lucky Bastard (Virgin, 2016), the deeply entertaining tell-all memoir of the late former Pet Shop Boys, Bros and East 17 manager, Tom Watkins
Unseen: My Journey (BBC Books, 2017), Reggie Yates' account of how, ever since appearing in Channel 4 barber-shop sitcom Desmond's at the age of eight, he has grown up on TV
Withdrawn Traces: Searching for the Truth about Richey Manic (Virgin, 2019), a forensic and inventive investigation into the likely fate of the long-vanished Manic Street Preachers guitarist, Richey Edwards
Grease Junkie: A Book of Moving Parts (Virgin, 2019), the quirky memoir of cult TV motoring presenter and inventor Edd China, the visionary who turned a bathroom into a car
That MOment When… (Ebury Spotlight, 2021): I did extensive behind-the-scenes restructuring and editing work on this anecdotal, story-so-far memoir by stand-up comedian and TV host Mo Gilligan
Why would anyone approach me to work on a project about the deleterious effects of middle age? And yet I collaborated with John Bishop on a book on that very topic. John's recent live tour had focussed on him turning fifty and, over the summer of 2019, he and I compared notes on embracing cardies and bed pants, growing a fat back, and finding yourself thinking 'Maybe golf isn't so bad?'. I worked closely with John as he wrote of empty nesting, surviving a crippling mid-life depression, and – worst of all – bursting into tears at ELO songs. The end result was How to Grow Old: A Middle-Aged Man Moaning (Ebury Press, 2019): an everyman's guide to battling your inner Victor Meldrew.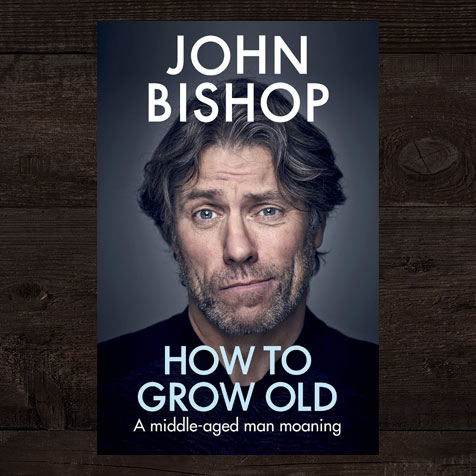 * He snapped the biro in half, filled it with the blackcurrant jam from the sandwich, straightened out the paper clip, jammed it into the top of the pen so it looked like a syringe, grabbed a court security guard and threatened to 'inject' him. Voila! Instant freedom!